Victor Yakoviak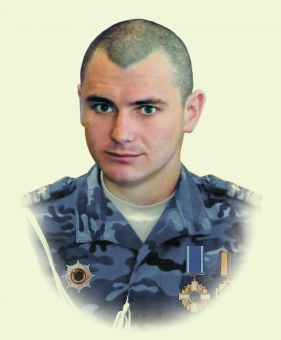 Ukrainian law-enforcement officer, special-purpose officer, senior sergeant of the police.
On May 29, 2014, Victor Yakoviak, along with other fighters of the Ivano-Frankivsk special police militia, had to return from the zone of the ATO to rest. At around 12:30, the helicopter Mi-8MT (board "16") of the National Guard of Ukraine, on board of which was the Precarpathian law enforcement, after being taken off from the site on Mount Karachun, was fired from the forest belt and beaten up by MANPADS terrorists. During the fall, fuel tanks exploded.

As a result of the accident, 12 people died: six soldiers of the National Guard, including two members of the crew and Major General Sergiy Kulchytsky, and six representatives of the Special Forces of the Ministry of Internal Affairs of Ukraine from the Precarpathian Region: Senior Lieutenants of the Police Petro Bezpalko and Vasyl Semanyuk, Senior Enroller Volodymyr Sharaburyak, Ensign Volodymyr Lysenchuk, senior sergeant Viktor Yakovyak and senior officer Petro Ostapyuk. Survived only the navigator crew Alexander Makeyenko, who fell to the trees before the fall of the helicopter.

board_info
Address: street Levynskogo, 24
date: Monday, 30 November -0001